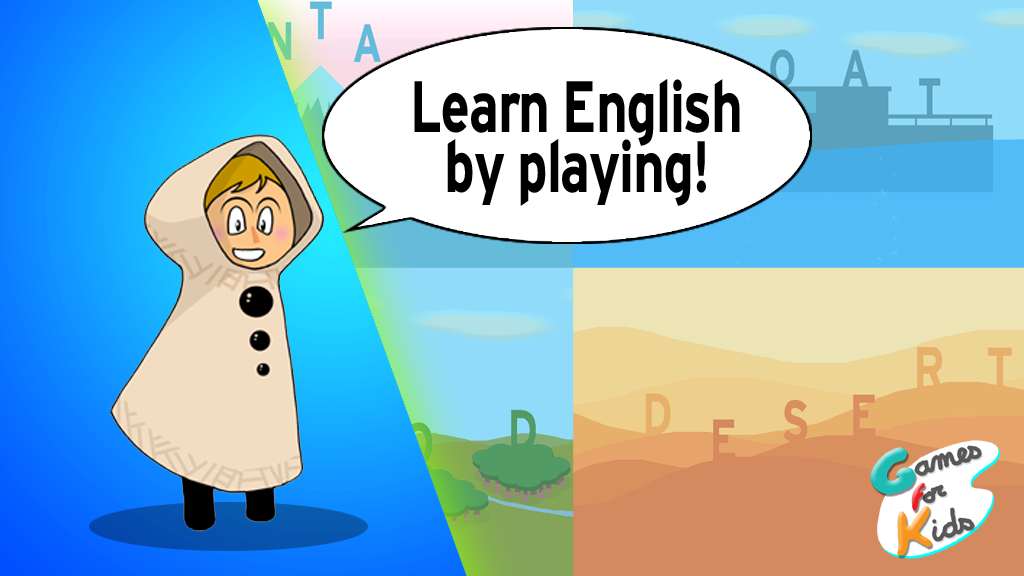 Learn English by playing!(demo)
A downloadable game for Windows
This is a demo!
Scheduled to be released on PC(Windows) for April 2020.
please support this game on Kickstarter :
https://www.kickstarter.com/projects/196291247/learn-english-by-playing

Very easy to play, preshool children can learn the 50 most common words (on 50 different backgrounds).

Scheduled to be released on PC(Windows) at the beginning of April 2020 (Works on All PCs, even the least powerful!)
The hero:
Specificities:
-Only left and right click to play the game. It is so easy that you can let children play and learn all by themselves.
- A game with clean and readable graphics to facilitate learning.
-Relaxing musics.
-Collect the stars. Try to find them in each screen. (A big surprise if you find all the 50 stars - Spoil: A fountain of stars! )
Exemples of gameplay:
Angel can swim or fly!
Goal:
-If $ 1500 USD met: I'll add 50 more screens (so 50 new words) so 100 levels at all!